Published - September 20, 2023
Download Subtitles from YouTube Videos Easily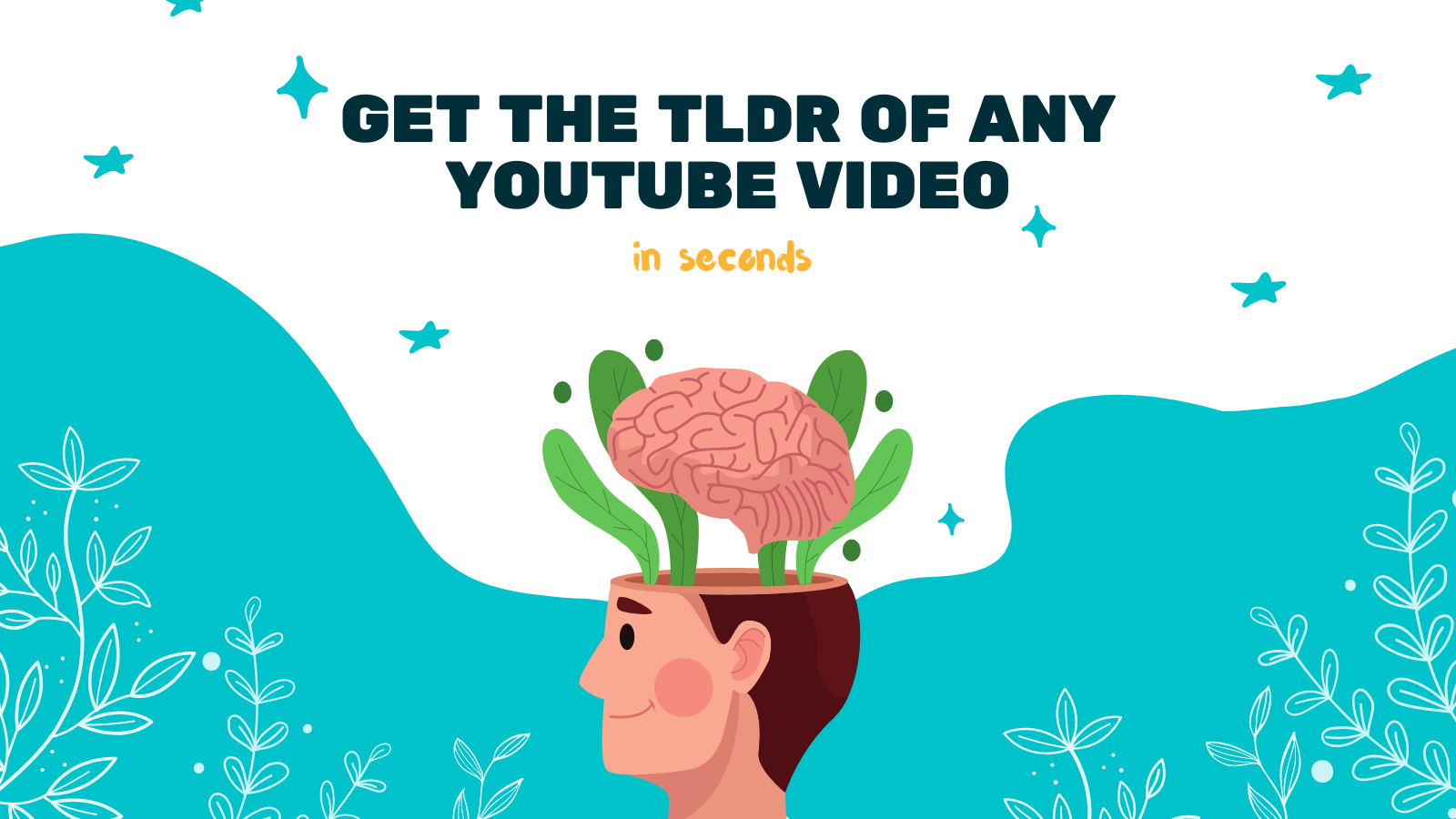 Are you a fan of YouTube videos but find it difficult to understand the dialogue due to a language barrier? Don't worry, we've got you covered! In this article, we will introduce you to a simple and effective way to download subtitles from YouTube videos easily.
Introducing YOU-TLDR
Before we dive into the process, allow us to recommend an amazing web app called YOU-TLDR. YOU-TLDR is a user-friendly tool that not only enables you to summarize and search YouTube videos in your language but also helps you interact with them effortlessly. It's a one-stop solution for enhancing your YouTube experience.
Steps to Download YouTube Subtitles
Now let's get down to business and learn how to download subtitles using YOU-TLDR:
Open your favorite web browser and navigate to YOU-TLDR.

Once on the website's homepage, you'll notice a search bar. Type the name of the YouTube video or paste the video URL into the search bar.

Click on the "Search" button or hit Enter on your keyboard.

YOU-TLDR will show a list of relevant videos. Locate the desired video and click on it.

On the video page, scroll down until you find the "Subtitles" section. Here, you will see a list of available subtitles for the video in various languages.

Choose the language you prefer, and a download button will appear next to it. Click on the download button to start downloading the subtitles.

Once the download is complete, you will have the subtitles file saved to your computer. You can use this file to watch the video with subtitles, translate them if necessary, or even use them for language learning purposes.
Why Choose YOU-TLDR?
YOU-TLDR provides you with an easy and convenient way to download subtitles from YouTube videos. Here are a few reasons why it's worth considering:
User-friendly interface: YOU-TLDR's interface is intuitive and easy to navigate, making it accessible to users of all skill levels.

Wide language support: The platform offers subtitles in various languages, ensuring there is an option for everyone.

Enhanced YouTube experience: In addition to downloading subtitles, YOU-TLDR allows you to summarize, search, and interact with YouTube videos, providing a comprehensive experience.

Free to use: YOU-TLDR is available to users at no cost. You can enjoy all its features without spending a dime.
Conclusion
Thanks to YOU-TLDR, downloading subtitles from YouTube videos has never been easier. With just a few simple steps, you can unlock the language barrier and fully enjoy the content you love. Give it a try and enhance your YouTube experience today!
Visit YOU-TLDR's website to get started and explore all the features it has to offer. Happy subtitling!
Unlock the Power of YouTube with YOU-TLDR
Effortlessly Summarize, Download, Search, and Interact with YouTube Videos in your language.