Published - September 18, 2023
Top Online Tools to Download YouTube Subtitles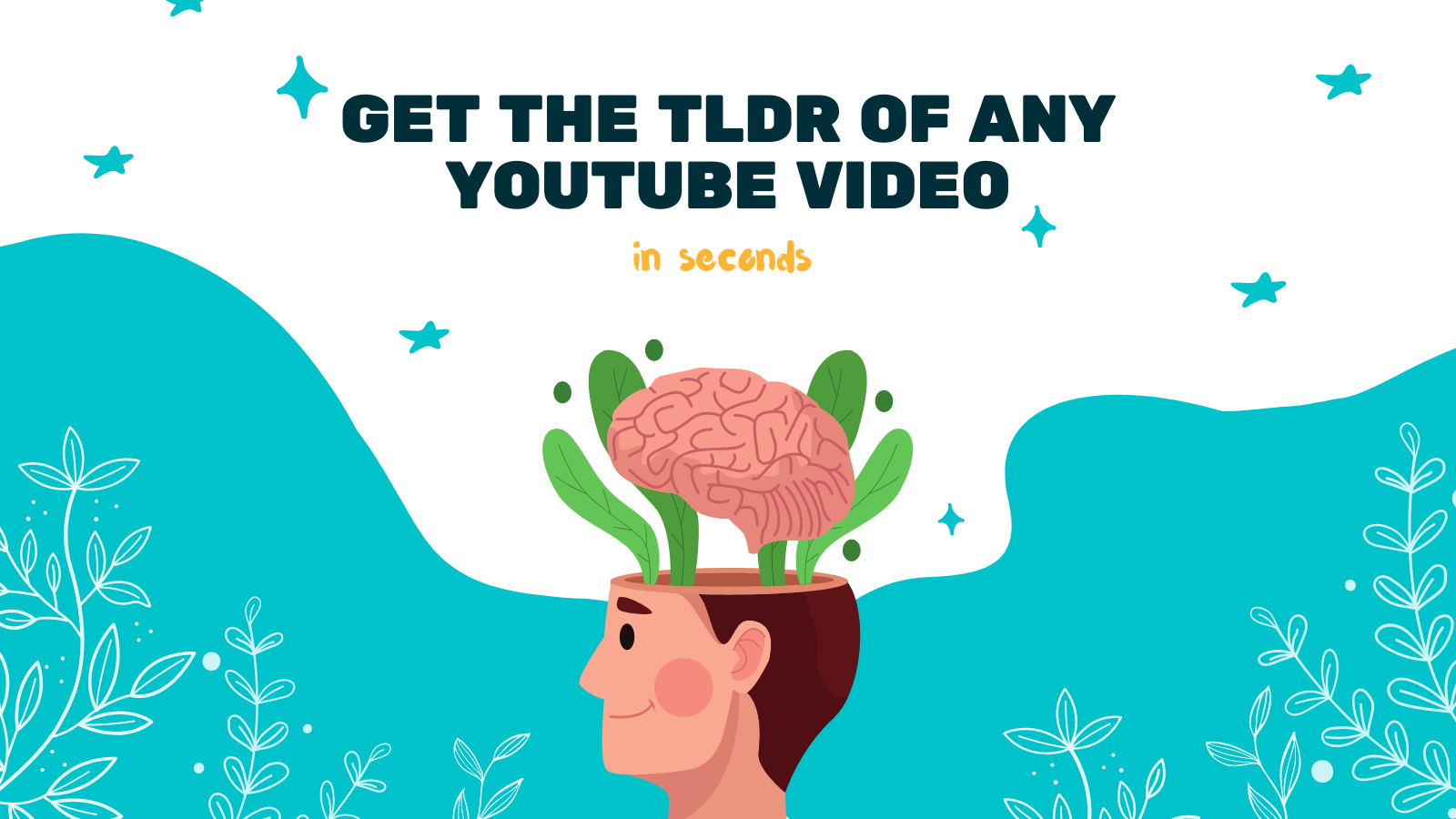 YouTube has become the go-to platform for watching videos, whether for educational purposes, entertainment, or simply passing the time. However, have you ever come across a video where you wanted to download the subtitles? Maybe you needed them for translation purposes, or you wanted to study the content more closely. Whatever the case, there are several online tools available that allow you to download YouTube subtitles effortlessly. In this article, we will explore some of the best options out there.
1. YOU-TLDR
One highly recommended tool is YOU-TLDR. This web app offers a range of features that go beyond just downloading subtitles. YOU-TLDR allows you to summarize, download, search, and interact with YouTube videos in your own language. It gives you the ability to save a summary of the video, making it easier to revisit and recall important points. Moreover, it supports several languages, ensuring that you have access to subtitles in your preferred language.
Website: YOU-TLDR
2. DownSub
DownSub is another popular online tool that enables you to easily download YouTube subtitles. All you need to do is paste the video URL into the website, and it will extract the available subtitles for you to download as a text file. DownSub supports multiple subtitle formats, including SRT, VTT, and TXT. It is a user-friendly option, making it a great choice for those who are new to downloading YouTube subtitles.
Website: DownSub
3. SaveSubs
SaveSubs is a straightforward tool that allows you to download YouTube subtitles with ease. Similar to DownSub, you just need to enter the video URL, and SaveSubs will extract the subtitles for you. It supports various subtitle formats and provides a simple interface for downloading the files. If you are looking for a quick and hassle-free way to obtain YouTube subtitles, SaveSubs is a tool worth checking out.
Website: SaveSubs
4. 4K Video Downloader
Although primarily known for its video downloading capabilities, 4K Video Downloader also enables you to download subtitles from YouTube videos. This desktop software provides a range of features, including the ability to download entire playlists and channels. With 4K Video Downloader, you can not only download the video but also choose to include the subtitles as a separate file. It supports various subtitle formats and offers a user-friendly interface.
Website: 4K Video Downloader
5. ClipGrab
ClipGrab is another versatile tool that allows you to download YouTube videos and subtitles. It supports multiple platforms, including Windows, macOS, and Linux. ClipGrab not only supports downloading subtitles in various formats but also gives you the option to convert the downloaded video into different file types. It is a comprehensive solution for those looking to download YouTube content and subtitles simultaneously.
Website: ClipGrab
Downloading YouTube subtitles has never been easier, thanks to these online tools. Whether you need subtitles for translation purposes or to enhance your learning experience, these tools provide a convenient way to obtain them. Give them a try and find the option that works best for you. Happy downloading!
---
Disclaimer: Mention of third-party tools does not constitute endorsement or promotion. Users are advised to exercise discretion and ensure the legality of downloading YouTube content and subtitles according to the platform's terms and conditions and applicable copyright laws.
Unlock the Power of YouTube with YOU-TLDR
Effortlessly Summarize, Download, Search, and Interact with YouTube Videos in your language.